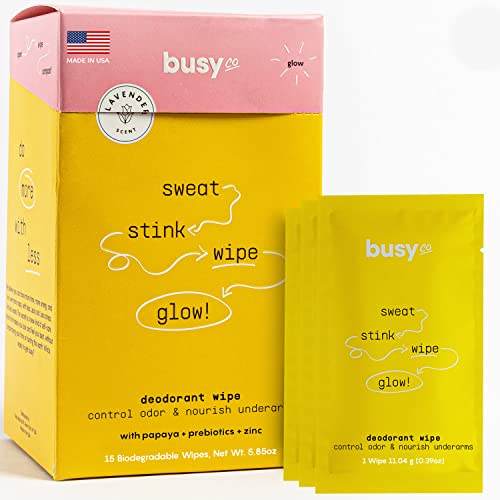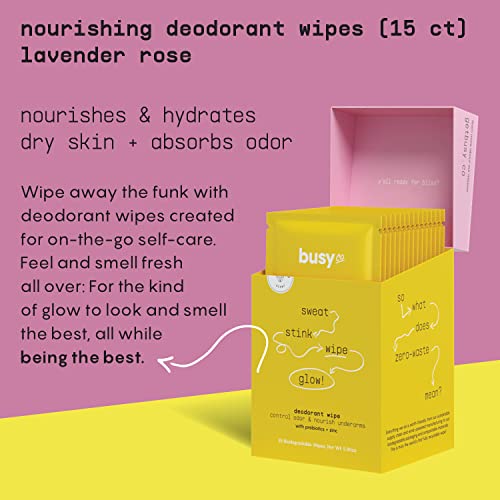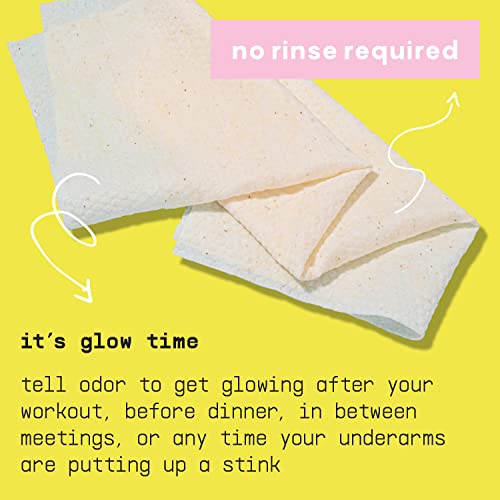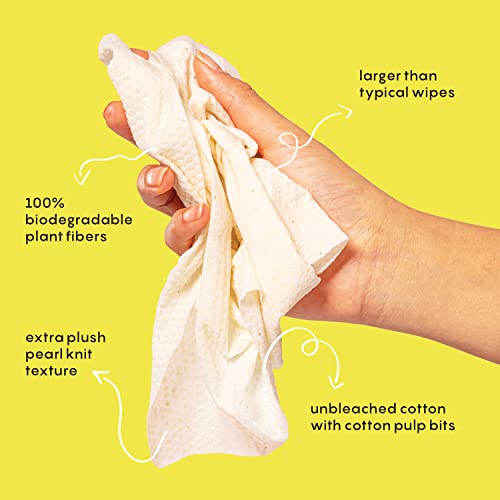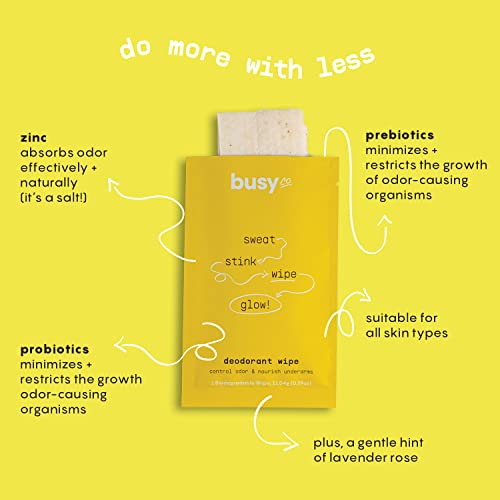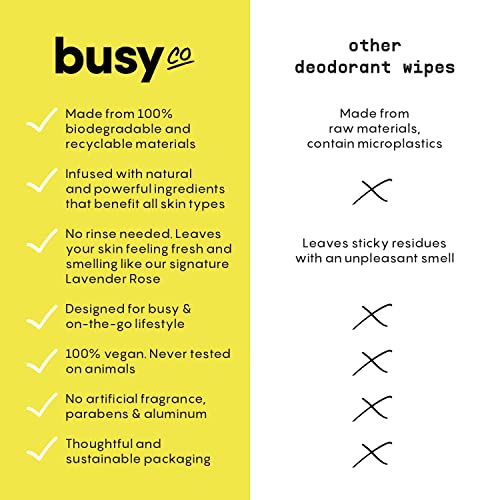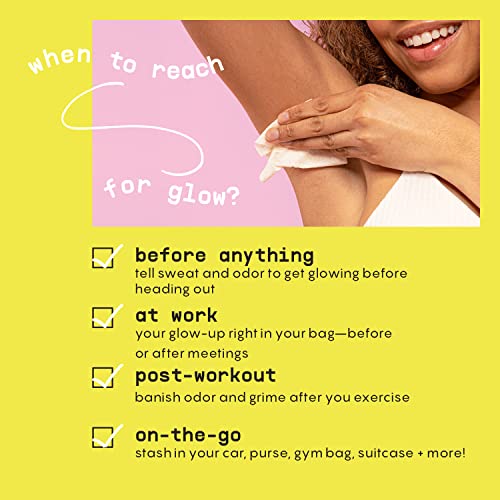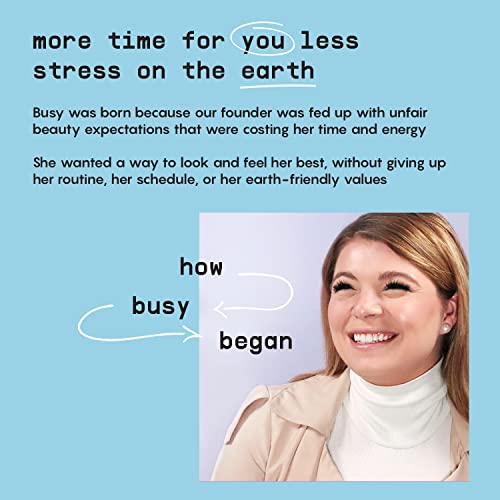 Glow Line Deodorant Wipes - 15ct Lavender Rose Deodorant for Women w/Zinc, Probiotics & Prebiotics - Deodorant Wipes Individually Wrapped - Sweat Wipes for Hydrating, Odor Control & Cleansing
Current Price
$11.95
Original Price
Features:
Wipes for (Dirty, Smelly, Messy) Life: Get these zero-waste and sustainably-made deodorant wipes to help you cleanse your skin and while keeping odor and ick at bay. Tell odor and sweat to get glowing with the help of our sweat wipes infused with zinc to naturally absorb odor effectively, probiotics to strengthen your skin's natural barrier, and prebiotics to minimize the growth of odor-causing organisms.
Deo & Body Wipes With Real Skincare Benefits: No more lathering copious amounts of body deodorant for women, thanks to our extra-large wipes formulated with pure, natural ingredients that truly benefit all skin types. Look, feel, and smell your absolute best while toning your complexion as well as visibly reducing the appearance of pores and wrinkles.
The Only Zero-Waste Deodorant Wipes for Women: We apply the same thoughtful approach to our stylish packaging as we do when it comes to selecting our ingredients and sustainability-focused factories. All wipes are made from leftover fabric scraps from clothing--produced by factories that rely entirely on wind power.
It's Glow Time: These extra-large wipes banish odor-causing organisms from your underarms without the harsh ingredients you'll find in ordinary antiperspirant wipes, body wipes for women, and traditional deo sticks. Bigger area coverage without leaving behind any waste. Perfect for an after-work glow-up, post-workout, and for messy moments you'll meet while on the go.
More Time for You, Less Stress on the Earth: Busy was born because our founder was fed up with unfair beauty expectations and the lack of accessible, self-care wipes designed with you and the planet in mind. Jamie decided to create her own line of body cleansing wipes and deodorant wipes that are good for mama Earth and all of womenkind.
PartNumber: fresh-parent
Model: fresh-parent
Item Condition: New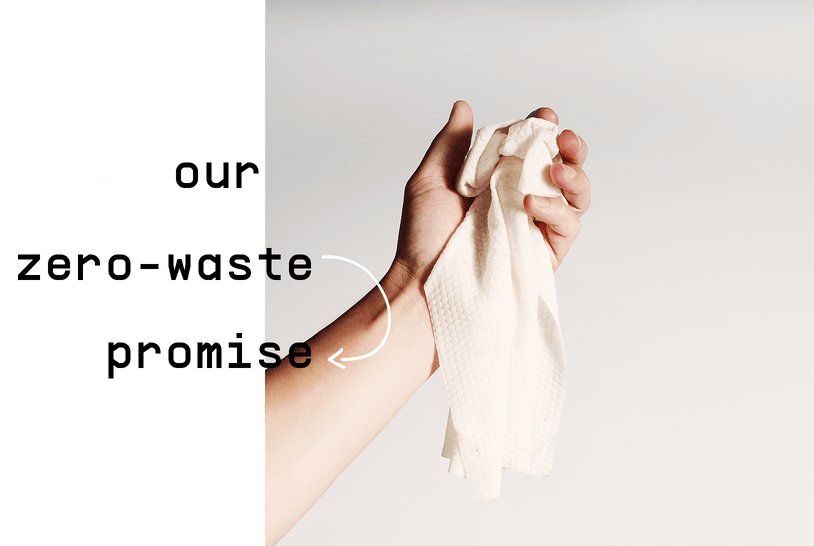 100% clean,
0% waste
While traditional wipes may contain ingredients that hurt you and the planet, ours are made from recycled materials that are completely biodegradable and packed with pure, high-quality ingredients your skin will love.
compostable

Made from natural, biodegradable fibers that breakdown naturally when composted.

recycled materials

We use leftover fabric scraps from clothing manufacturing to make our wipes. Plus factories also run entirely on wind power!

cruelty-free

Our wipes are 100% vegan and never tested on animals.

safe

Free from anything harmful, including artificial fragrance, parabens, and aluminum.