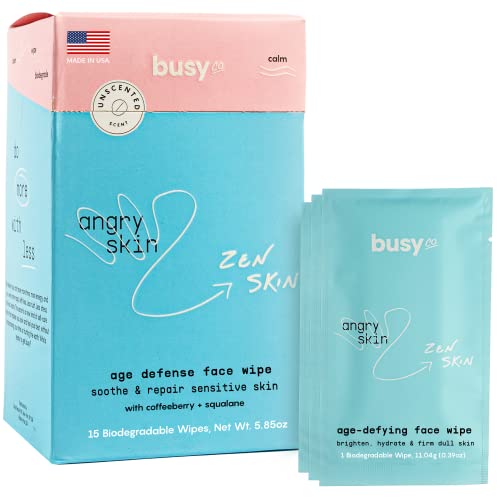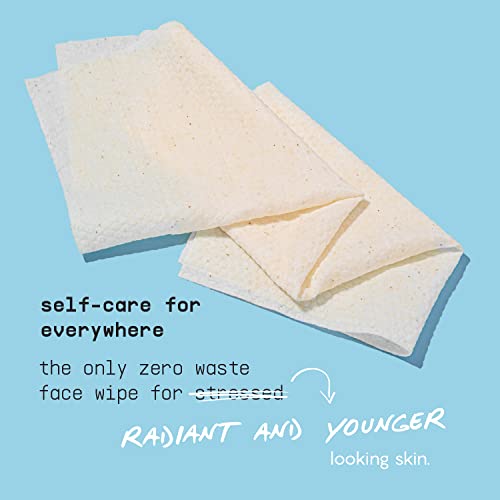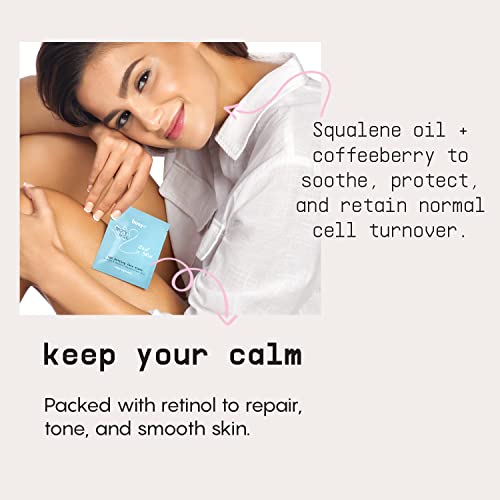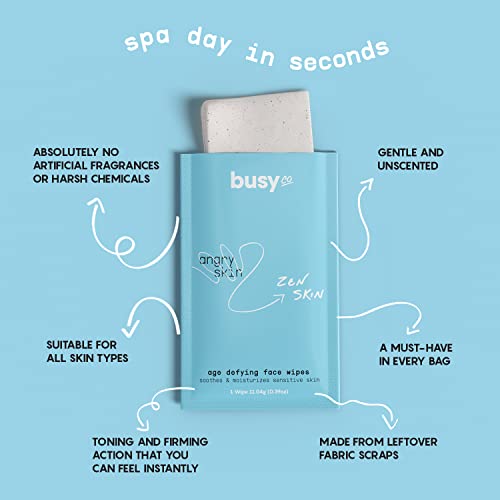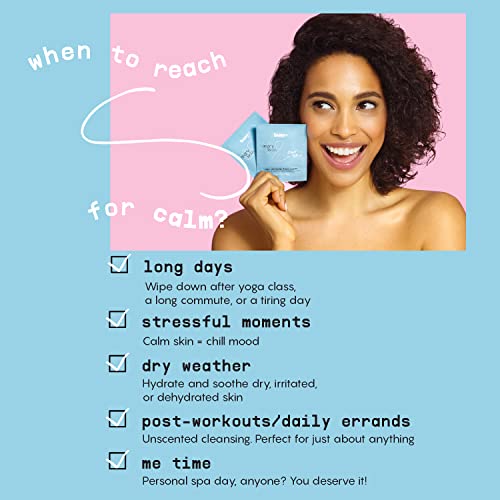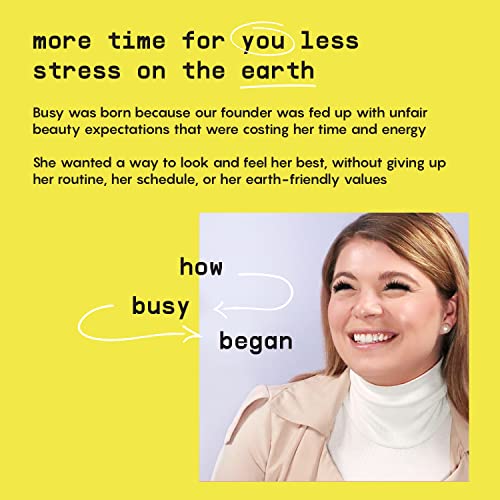 Calm Line Facial Wipes - Brightening Cleaning Wipes, Unscented Moist Towelettes Individually Wrapped - Natural Wipes & Face Wash Cloth for Facial Cleansing with AHA/BHA, Clover and Calendula - 15ct
Current Price
$11.95
Original Price
Features:
Travel Size Wipes for Effortless Cleansing & Moisturizing: If we're strictly talking about a well-deserved self-care regime, these cloth wipes combine the powers of a gentle face cleanser and a brightening serum in one. Get rid of oil and grime while leaving your face with a hydrating and soothing layer formulated to brighten, tone, and firm your complexion. Here's a one-of-a-kind face cloth made for a Busy(Co) woman like you.
The Only Zero Waste Facial Cleansing Wipe: These face cleansing pads are unique and above the rest. Having Retinol to help reduce fine lines and exfoliate skin at a cellular level is a low-key flex. Apart from powerful key ingredients, these wipes for women are all made from leftover fabric scraps–all produced by factories that rely entirely on wind power, unlike ordinary wet wipes.
Calming Spa Day in 1 Minute: Why settle for a makeup cloth or wet wipes individually wrapped that are too abrasive and harsh on your skin? Go for a more soothing, hydrating, and nourishing way to get insta-cleaned and exfoliated with our conveniently packaged face wash cloth infused with Retinol, Squalene oil, and Coffeeberry.
Not Your Ordinary Face Cleansing Pads Made for a BUSY (Co) woman like you, these superb cloth wipes do not contain any harmful components such as parabens and aluminum. Same goes for the rest of equally amazing Glow line cleansing wipes and Refresh Line wipes for women. This line of wet wipes allow for a soothing, nourishing, and moisturizing action for your face. Transition from angry to zen skin in just a snap.
More Time for You, Less Stress on the Earth: Busy was born because our founder was fed up with unfair beauty expectations. Case and point: eyelid cleansing wipes, makeup cloth, unscented wipes, to name a few, that weren't doing the job. Jamie decided to create her own line of face cleaning wipes that are good for mama Earth and all of womankind.
PartNumber: calm-parent
Model: calm-parent
Binding: Unknown Binding
Item Condition: New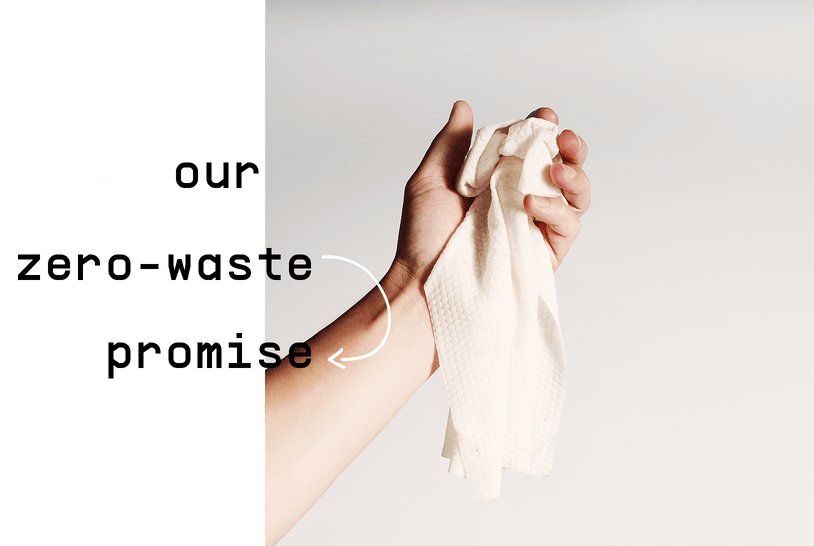 100% clean,
0% waste
While traditional wipes may contain ingredients that hurt you and the planet, ours are made from recycled materials that are completely biodegradable and packed with pure, high-quality ingredients your skin will love.
compostable

Made from natural, biodegradable fibers that breakdown naturally when composted.

recycled materials

We use leftover fabric scraps from clothing manufacturing to make our wipes. Plus factories also run entirely on wind power!

cruelty-free

Our wipes are 100% vegan and never tested on animals.

safe

Free from anything harmful, including artificial fragrance, parabens, and aluminum.