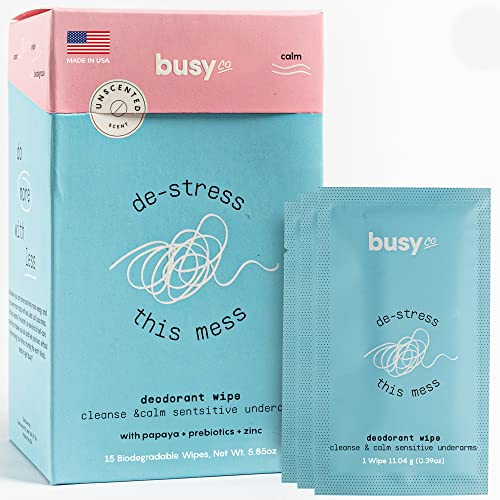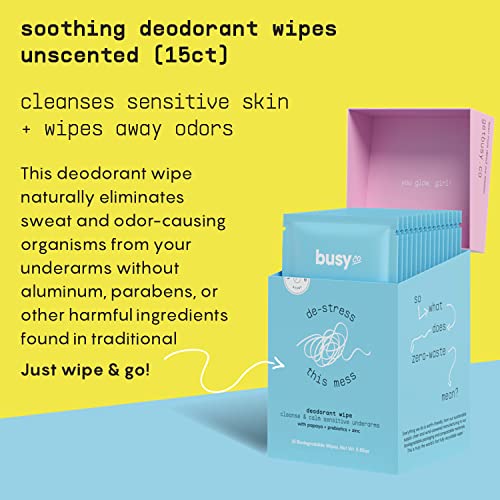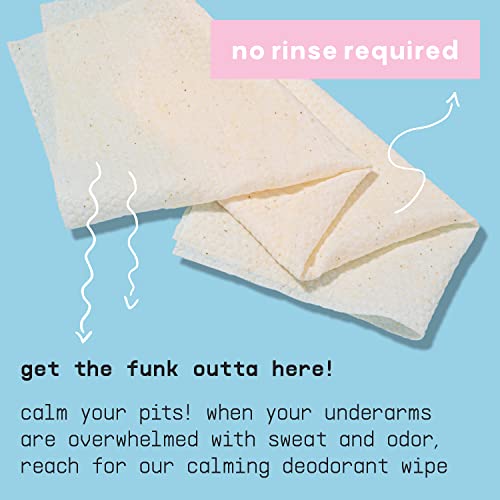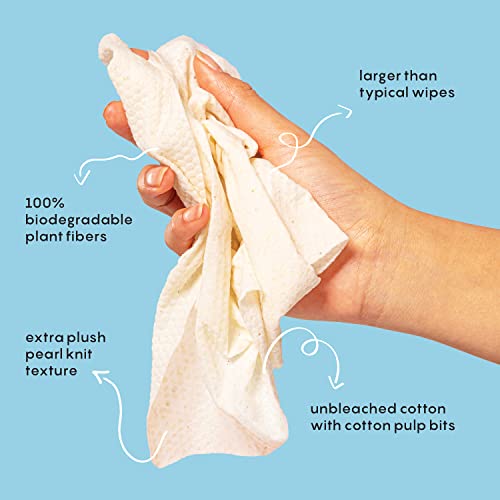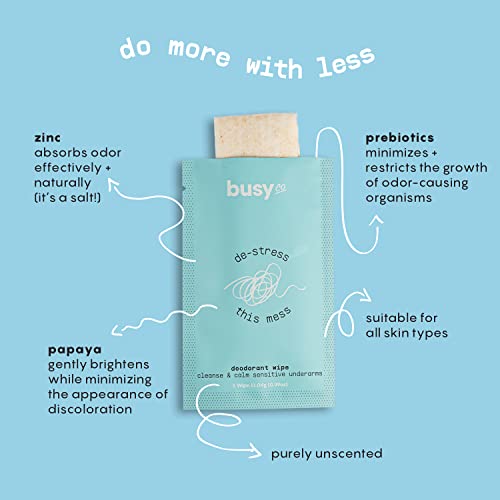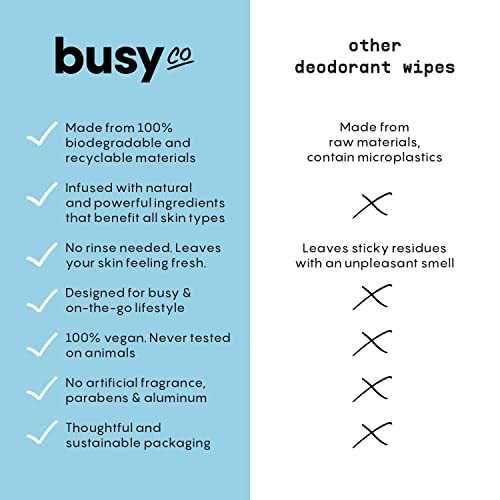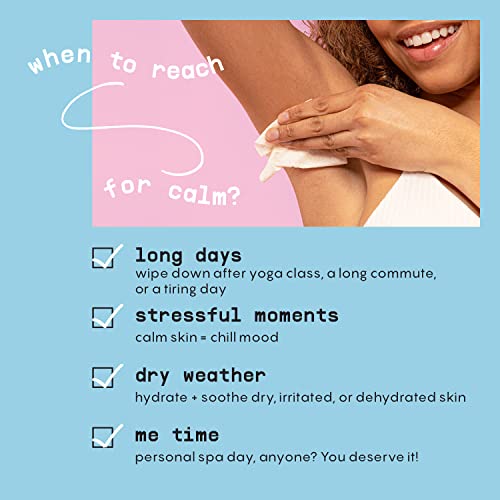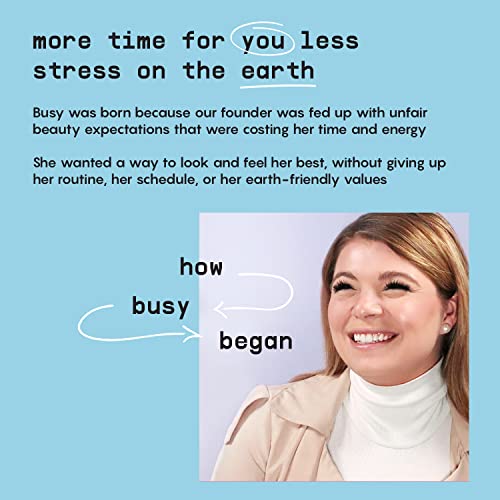 Calm Line Deodorant Wipes - 15ct Unscented Deodorant Wipes for Women w/Zinc, Prebiotics & Papaya - Deodorant Wipes Individually Wrapped - Sweat Wipes for Gentle Brightening, Odor Control & Cleansing
Current Price
$11.95
Original Price
Features:
EXPERIENCE A TRUE CLEAN - Our Deodorant Wipes feature a unique blend of ingredients designed to remove dirt, sweat, and odor, leaving you feeling fresh and clean all day long.
NO MORE IRRITATION - Made with a gentle formula, our Deodorant Wipes are perfect for even the most sensitive skin types, preventing irritation and dryness.
ENJOY CONVENIENCE ON THE GO - With individually wrapped wipes, you can easily take our Deodorant Wipes with you wherever you go, making freshening up a breeze.
SOFT AND GENTLE ON YOUR SKIN - Our Deodorant Wipes are made with a soft, non-abrasive material, ensuring a comfortable and effective clean every time.
THE ZERO WASTE DEODORANT WIPES FOR ADULTS - Our Deodorant wipes are completely organic made from sustainably produced materials and packed with pure, high-quality ingredients your skin will love. The wipes are produced by factories that rely entirely on wind power unlike ordinary wet wipes individually wrapped
PartNumber: fresh-parent
Model: fresh-parent
Item Condition: New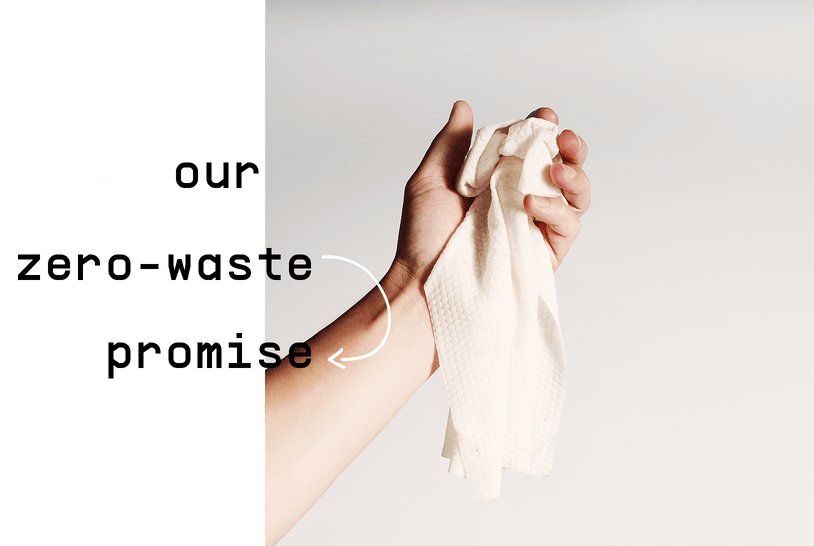 100% clean,
0% waste
While traditional wipes may contain ingredients that hurt you and the planet, ours are made from recycled materials that are completely biodegradable and packed with pure, high-quality ingredients your skin will love.
compostable

Made from natural, biodegradable fibers that breakdown naturally when composted.

recycled materials

We use leftover fabric scraps from clothing manufacturing to make our wipes. Plus factories also run entirely on wind power!

cruelty-free

Our wipes are 100% vegan and never tested on animals.

safe

Free from anything harmful, including artificial fragrance, parabens, and aluminum.