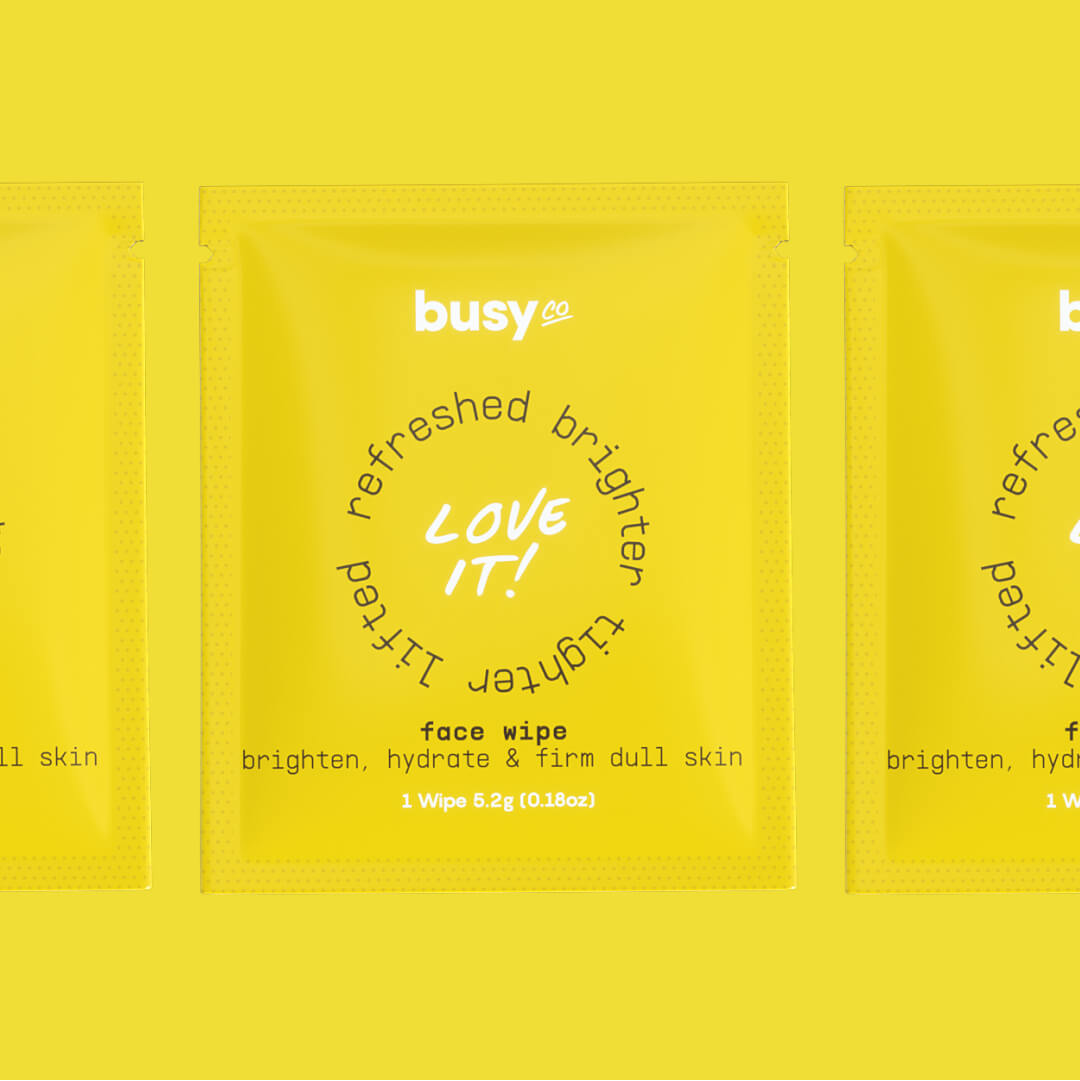 5 Reasons
Why you need Busy's Brightening Facial Serum Pads
1.

Kick a$$ ingredients

The cleanest ingredients you'll find. Food grade preservatives, no harsh chemicals, and sustainably sourced ingredients.

2.

Next-level nourishment

Packed with Vitamin C and Hyaluronic Acid, these pads visibly improve the appearance of dull, tired skin.

3.

Bye bye impurities

Whisk away dirt, oil and make-up gently and in seconds.

4.

100% earth-friendly

Biodegradable, made in the USA and meant to be taken everywhere!

5.

Satisfaction Guarantee +
Hundreds of 5-Star Reviews

Love it or get a full refund, easy. Find us in your favorite retailers too.
"Busy Co. is made for busy women by busy women… And if anyone can give the gift of time, I'm all in."

Business Insider
"These products will be your saving grace."

Boston Magazine
"Busy Co. has scored a high grade."

Beauty Independent