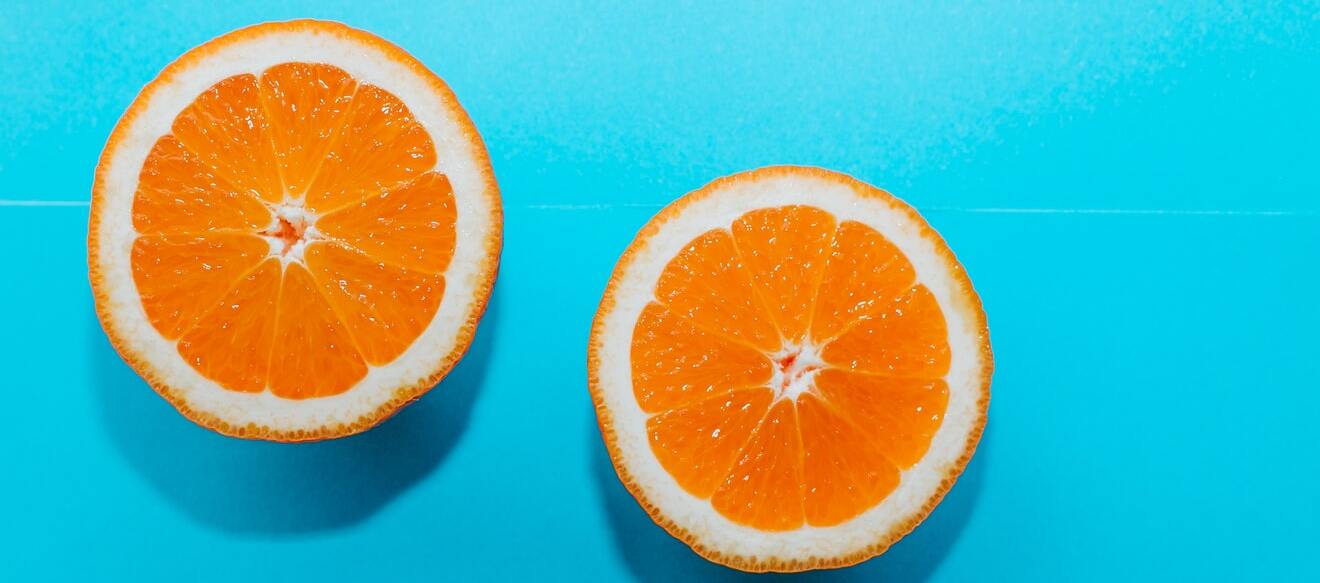 August 30, 2021
Why Vitamin C is Such a Skincare Powerhouse
When it comes to skincare ingredients, there's a lot of options to wade through these days. And so often, these new, "miracle" ingredients are all bark and no bite. The thing is, sometimes it's better to stick with the skincare classics - like vitamin C. Yup, it's not only a great way to fight off the sniffles. The benefits of vitamin c for skin are plentiful and have been super well documented over the years. But how exactly does vitamin C benefit the skin? Let's take a closer look at one of our absolute favorite ingredients. 
What is Vitamin C?
There's so much more to this vitamin than you might've thought. A powerful antioxidant, vitamin C aids in neutralizing harmful free radicals that occur in our environment. These free radicals can cause premature aging and damage to the skin, which this antioxidant helps to protect against. Put simply, vitamin C helps keep our skin's regeneration process healthy and happy. 
But more than helping our skin age gracefully, using vitamin C for skin comes with a variety of other benefits that we'll explore below.
The benefits of vitamin C for skin
Like we mentioned earlier, vitamin C is one of the most popular skincare ingredients - and for good reason. Here's a ~non exhaustive~ list of some of the reasons people love adding this powerhouse of an ingredient into their skincare routine. 
It helps reduce signs of aging
So much of the visible signs of aging around our face (read: fine lines, dullness, etc) are caused by environmental stressors. While it's normal for us to show signs of aging as we get older, oftentimes these stressors can cause premature signs if we don't properly protect our skin. Vitamin C helps to neutralize these environmental stressors - called free radicals - and help reduce visible signs of aging. 
Vitamin C boosts collagen synthesis
Another way using vitamin C for skin can help keep us looking youthful and full of life is thanks to its ability to kickstart collagen and elastin production. These compounds are what help give our skin structure and support, and our body's stores start to degrade and deplete as we get older. Thankfully, vitamin C keeps this vital process in full swing. 
It keeps the skin hydrated and radiant
If you're struggling with dryness or dullness, don't fret. One of the main vitamin C derivatives used in skincare, magnesium ascorbyl phosphate, has been shown to reduce water loss in the skin, helping it retain more moisture and stay hydrated for longer. In addition, vitamin C for skin can have a brightening effect on the skin, especially in areas affected by hyperpigmentation. 
It helps prevent dark spots
Have dark spots? Vitamin C can help with that. Since the antioxidant works to halt the production of melanin in the skin, it can help prevent the formation of (and help lighten) dark spots and hyperpigmentation. 
Vitamin C is great for redness
Dark spots aren't the only cause of an uneven skin tone. For a lot of us, inflammatory triggers can prompt redness in the skin, causing an uneven or sometimes blotchy appearance. Thanks to its anti-inflammatory properties, vitamin C can reduce irritation and create a more even tone. 
How to incorporate vitamin C into your skincare routine
Ready to add vitamin C into your routine? Awesome! In order to reap the benefits of this ingredient, we recommend adding it to your routine every day. This will help keep your skin's stores full and ready to go throughout the week.
One of the easiest ways to make it a daily part of your routine is to swipe it on with a face wipe! Our Brightening Facial Serum Pads are packed with vitamin C and other brightening ingredients like hyaluronic acid to help keep skin feeling refreshed and toned every day. Simply use one every morning after cleansing and follow up with your favorite moisturizer to lock in all the skincare goodness. Violà - vitamin C made easy. 

Want more deep dives into our favorite skincare ingredients? Check out the Busy Co blog for more!