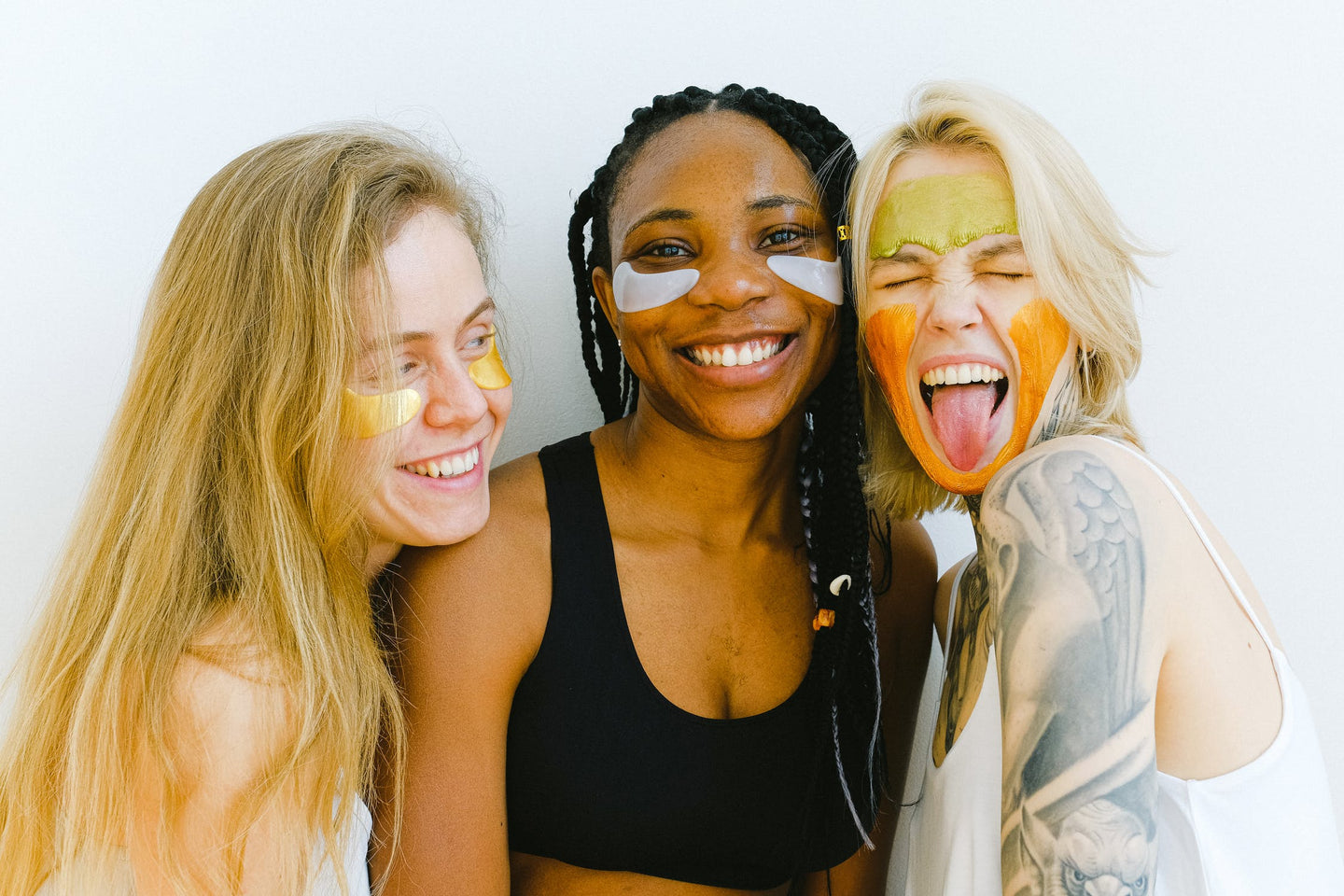 June 14, 2021
Top Skincare Trends for 2021
One of the great things about the world of skincare is that it's constantly evolving, always changing. Honestly, it seems like every week there's a new product or ingredient that's taking the internet by storm, and that in and of itself is pretty exciting. And right now, as we're starting to slowly emerge from our indoor cocoons and participate in ~the outside world~ we're starting to see several super interesting new trends gaining popularity. Of course, at Busy Co we always like to stay on top of things, which is why we're bringing you a quick guide to the top skincare trends for 2021. 
While this is just a small portion of the current trends we're seeing, we think these have the best chance to surpass trend-dom and rise to the level of skincare canon. 
In no particular order, here are some of the biggest skincare trends of 2021.
Blue light skincare
There's no denying just how much time we spent on screens in the past year. While for a lot of us, our screen time has always been a bit on the heavy side, the rise of remote working and endless Zoom and FaceTime calls meant many of us were on our devices 24/7. As several skincare experts have rightfully pointed out, the blue light emanating from our phones and computers can actually have a harmful effect on our skin. Similar to UV light, blue light exposure can cause DNA damage and hyperpigmentation. 
Fortunately, ingredients like zinc oxide and niacinamide act as UV blockers, and are being featured in a lot more skincare staples recently. If you want to really up your blue light protection, investing in a pair of blue light glasses can help keep your eyes (and the delicate skin around them) healthy and happy. 
Refillable products
As climate concerns continue to pile up, more consumers than ever are becoming more conscious about what and how they buy their favorite products. And in the beauty world, people are asking brands to ditch the unnecessary packaging and move toward more sustainable solutions. For some brands, that means switching to a refillable model, where people can buy packaging once and buy refills whenever they're out of product. 
Loop by Ulta is taking it even further, creating a platform where people can shop for refillable products all at once. And when they're empty, a Loop rep will pick them up from your doorstep and ship them back once they're refilled. It's just one step closer to creating a truly circular beauty routine. 
A new era for beauty wipes 
For so long, wipes have been a must-have for busy gals on the go. From providing a quick way to freshen up after the gym, to making it easy to take off makeup on a lazy night, they've been a staple in so many of our routines. The thing is though, until now, most wipes were super bad for the environment (and not too great for our skin, either). But that doesn't mean we should just give up on wipes forever. 
At Busy Co, we're bringing about a new era in beauty wipes. Formulated with clean ingredients and sustainable materials, our wipes are 100% compostable and biodegradable, crafted with recycled materials, and powered by our wind-energy factory. With powerhouse ingredients like retinol, vitamin C, and collagen peptides, we're setting a new standard for self care. 
Clay masks make a comeback
Remember in highschool when you and your friends would all sit around a mirror while you used those clay masks that would literally suck anything and everything out of your pores? We do, and we also remember how tight and sensitive those masks made our skin too. Thankfully, there's a new wave of clay masks that promise to not only clean pores, but keep skin soft and hydrated with ingredients like aloe vera and hyaluronic acid. 
With 'maskne' still a problem a lot of us are facing this summer, these masks could be a big help in controlling breakouts. 
Focus on the microbiome
We know that probiotics are good for our gut, but did you know they're also good for our skin? From improving skin texture to calming common skin concerns like acne and eczema, a well-balanced microbiome makes it much easier to have soft, smooth skin. That's why you'll likely see a lot more products that are tailored specifically to help keep our microbiomes balanced. 
What do most of these trends have in common? We see a shared sense of being better stewards of our skin and our planet, and at Busy Co, that's central to our mission. That's why our products are 100% compostable and biodegradable, and crafted from sustainably-sourced materials.