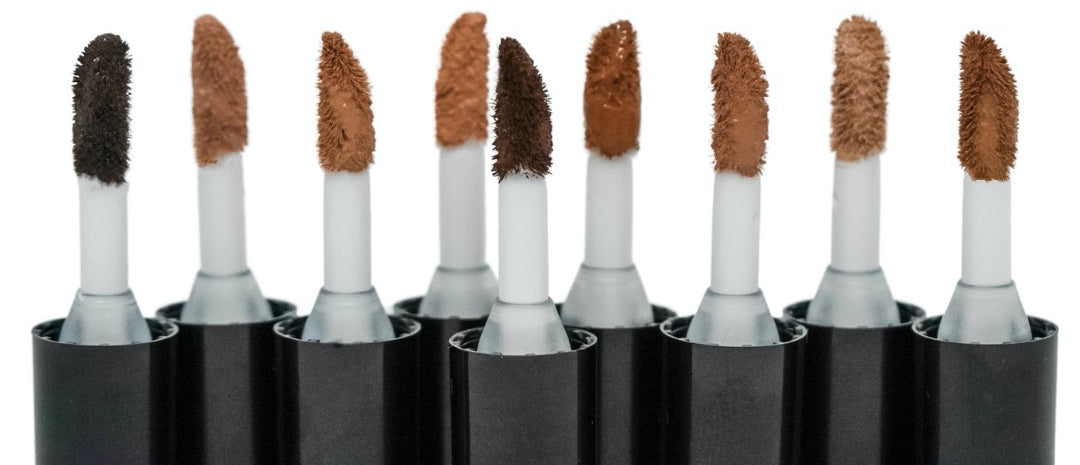 March 2, 2021
Feature of Krysta Lewis for International Women's Day
Busy is happy to feature Krysta Lewis for International Women's Day! We chose to highlight her because of her devotion to clean beauty. Below is the Aisling Organics story and our full interview with Krysta! 
Krysta launched Aisling Organics at 21 years old, straight out of college -- not only because of her passion for makeup but as a necessity her a health problem.
She spent 7 years suffering from migraines and nausea to eventually discover her conventional cosmetic products were the culprit. She sent them off to a lab and they came back positive for ingredients like formaldehyde, flame retardants, mercury and aluminum… things that belong in an auto shop and not your beloved beauty products.
She searched the shelves for products that were truly natural AND had longwear abilities but quickly came short. Feeling in her soul that there needed to be better options, she launched Aisling in 2016 with a vision (what Aisling means in Irish!) that one day every individual would only put the purest products on their skin to promote optimal health. 
What does clean beauty mean to you?
Clean Beauty to me is self-expression in a safe and organic way. Makeup has always been my outlet whether I was struggling with anxiety or hardships in my life. When my conventional makeup started to make me sick, I knew I needed to create an option that worked and that others would love too. Clean beauty symbolizes progression in the beauty space that non-toxic makeup can be high-performance
 Why did you incorporate clean beauty in Aisling Organics? 
At the time of creating Aisling Organics, I was transitioning my life into a non-toxic way of living from the ailments I was having. I knew I couldn't be the only one out there who wanted a clean line that was high-performance, so I created it! I saw an opportunity in the market, ran with it, and never looked back.
How important are clean ingredients?
Education of the products you are putting into your body is so important. With greenwashing being a popular topic of discussion in recent times, brands are now taking advantage of customers who don't know how to read an ingredient label or understand ingredients by making their packaging look and feel organic; tricking the consumer into thinking it is.
Every day we are educating our customers from ingredient knowledge, to makeup tips, to even health and wellness tips. We want to create a wholesome experience for our customers and that starts with education. 
What Busy Co product and Aisling product is your favorite and why do you recommend people integrate it ASAP into their beauty routine? 
My favorite Busy Co product by far is the At Home Facial Kit which includes the Glow Face Wipes, the Refresh Face Wipes, and the Calm Face Wipes. These 3 together create a mini spa experience when I'm home to calm, refresh, and help my skin glowy! After my mini spa experience, I use the Glow Getter Foundation that creates a flawless and luminous base! The product is formulated with non-toxic ingredients like Aloe Vera, Glycerine, and Vitamin E to help nourish your skin. It's a must-have in everyone's kit! 
Where do you see the future evolution of clean beauty going? 
I can see clean products being the standard of the beauty industry. Just as people have incorporated healthy eating as a larger part of their lives, I expect the same will happen for beauty. As technology advances, clean and high-performance products should be achievable, making the switch easier than ever.