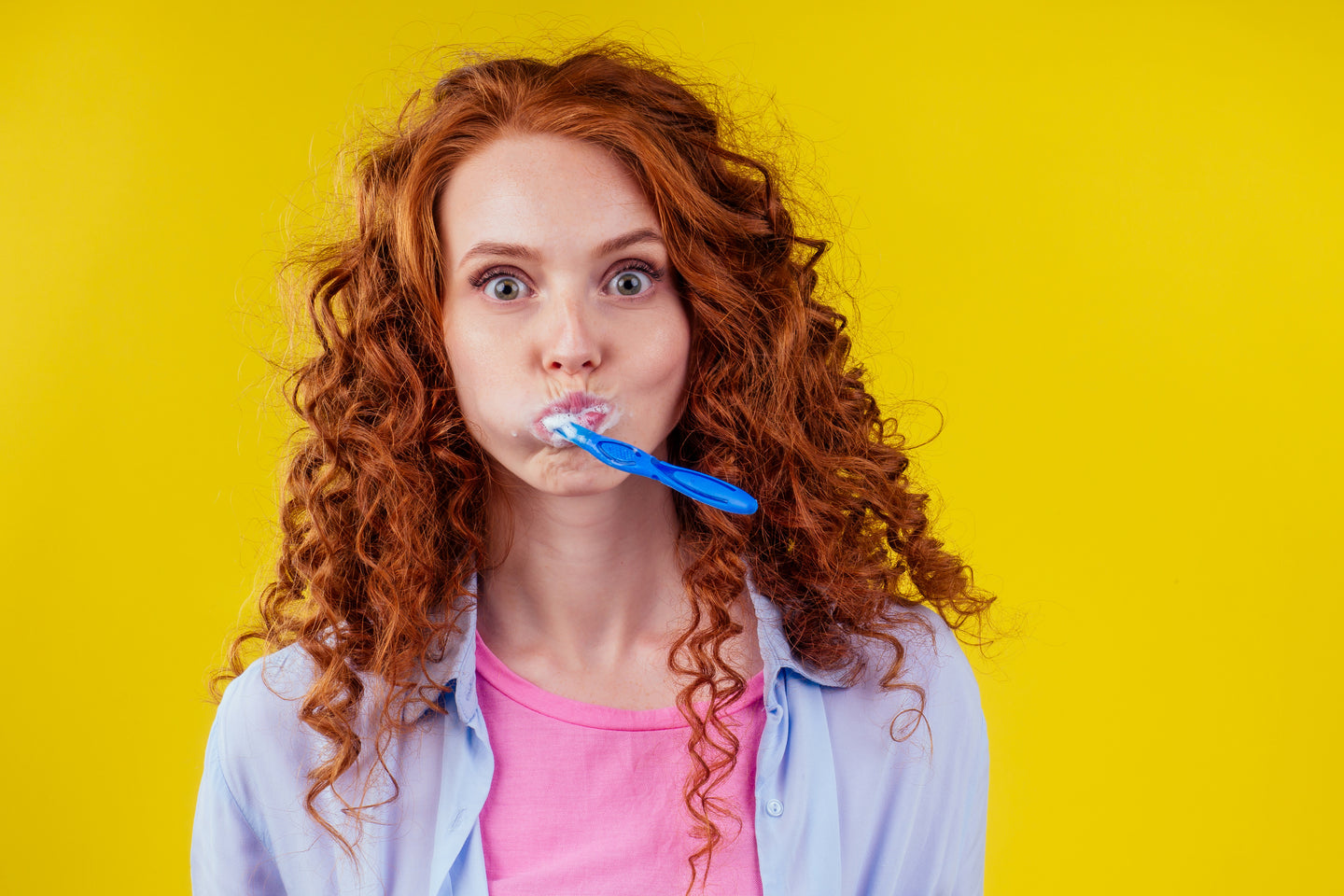 January 27, 2021
Easy Steps For A Faster Beauty Routine
If you're anything like me, you want to feel your best without spending hours on your beauty routine. So, what are some ways that we can speed up our beauty routines, without sacrificing the delicious confidence that comes with looking and feeling our best?
1 Routine & Organization
All right, all right, I know that this isn't the sexiest solution, but trust me, it will be a game changer.
Developing a set beauty routine will help you streamline your mornings. Once you know your go-to products and looks, you can create an organized system, so you won't waste time in the mornings rummaging to find that one good mascara that always falls to the bottom of your drawer (I know I can't be the only one here!).
I also make it a point to go through my makeup bag from time to time to throw out any expired products, or doubles. Not only can having too many products slow you down, but expired makeup products can also be breeding grounds for bacteria, and can cause irritation and inflammation in the skin, which can lead to bumps and rashes—not exactly the look I'm going for. Plus, simplifying takes away that underlying feeling of chaos and disorganization that personally make me feel CRAZY.
All in all, creating a sense of organization and simplicity is key to a faster beauty routine—especially if it's before the coffee pot has brewed. 
2 Pick Your Products
Knowing your go-to products is KEY to having a quick beauty routine in the morning. 
From your mascara to your lip balm to your hair products, knowing what works for you will make mornings easy.
Honestly, I like to keep my makeup minimal. A little mascara, eyeliner, and chapstick, and I'm out the door. But I still want to look healthy and glowing, so generally my main focus in my beauty routine is on supporting my skin health so that it is protected from sun damage, blemish-free, and moisturized from the jump. 
The way I do this is, I take care of my skin throughout the day (see item 5, Face Wipes Throughout the Day, for details!) and also take extra measures to keep my skin looking its best. In addition to using our face wipes during the day, I also use jojoba oil on my face at night to get that extra dose of dermal hydration overnight, as well as castor oil on my eyelashes and eyebrows to help them stay lush and healthy.  
3 Prep the Night Before
Do what you can the night before—shower, lay your clothes out for the following day, get your lunch packed—whatever you can do to make the morning smoother. That way, in the morning, you can just focus on getting ready for the day, without having to think about the ten other things you need to get done before walking out the door.
To get my skin ready for my AM beauty routine, I also like to use the Calm Face Wipe, which has retinol which helps to repair, tone and smooth skin during the night. It also has squalane oil and coffeeberry which soothes and protects skin by locking in moisture, balancing oil levels, and protecting against future damage. That way my face feels squeaky clean, moisturized, and ready to go when I wake up.
4 Supporting Overall Health
Ideally, beauty routines are a part of a larger self-care routine which works to make you feel good from the inside-out. 
When you get enough sleep, exercise, and eat healthy food, your skin benefits greatly, which will negate the need to use heavy foundations, cover-up, and other skin-correcting products that take a lot of time to apply and maintain—not to mention, ingredients in many mainstream products actually can cause breakouts. I know that, personally, I don't always have time to nail all three of these goals, but I always prioritize them and try to get at least one of them right each day. Our skin is exposed to all sorts of dirt, dust, and grime, so I like to maintain my skin health by cleaning my face throughout the day. 
5 Maintaining Skin Cleanliness
Personally, I like to start off my day with the Glow Face Wipe, which brightens and firms while the hyaluronic acid keeps my skin looking plump and hydrated. It feels great to wake up and refresh my skin, clearing away any excess remaining nighttime moisturizer. Also, that boost of Vitamin C in the morning helps my skin look less tired, so I can begin my day feeling clean and bright. When I feel like I need a cleanse during the day, I reach for my Refresh Face Wipes, which I keep in my office drawers, center console, and gym bag for quick access. Not only does it cleanse oily skin, but it also minimizes pores and helps me feel my best throughout the day. 
Also, these days, when I'm wearing a mask at work all day, I make sure that I use our Refresh Face Wipe after I eat so that I'm not trapping grease, oil, or bacteria in my mask for the rest of the day (yuck). By taking that quick 15 seconds to refresh my skin during the day, it prevents breakouts which helps to keep my makeup routine to a minimum.
Mornings are stressful enough. Set yourself up for success by taking these five steps to a faster, more relaxed beauty routine.